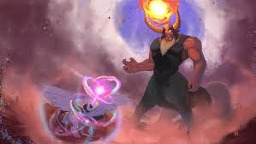 After Tirek released Twilight's friends, instead of letting Tirek steal all her alicorn magic, Twilight teleports her friends to a safe place and resumes her intense battle with Tirek. They are nearly equal, but then Tirek steals the hidden power of a certain earth pony and becomes far more powerful than an enraged Twilight with the power of Celestia, Luna and Cadance...
Note: It's best if you watched MLP Seasons 1-6 and all the movies in between before you read this story, though it's not strictly necessary; you'll just be confused in some places otherwise
Edited and Revised by Fedairkid until Meanwhile...
Chapters (14)