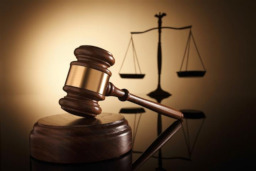 The charge is FWI—flying while intoxicated—and the filly is recovering from a broken wing and shattered jaw.
Judge Book Thrower has run Canterlot Juvenile Court for seventy years, doing everything she can to help foals turn around their lives and make better decisions.
Every few months, Princess Celestia shows up In Book Thrower's courtroom and takes a special hoof in one of the cases, trying to help foals who would otherwise have nopony to help them.
Today, the judge and Celestia must find a way to help a special filly before she descends further into alcoholism and delinquency.
---
AUTHOR'S NOTE: not a Cozy Glow story! Pinkie Promise.
---
Follows my Unexpected Stories Over Drinks but reads completely independently.
Now has a sequel: Spoiler title
Chapters (1)