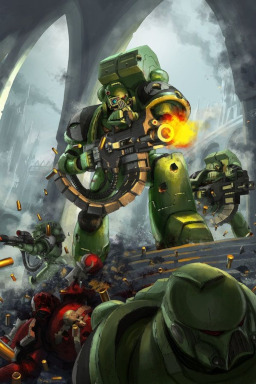 In the Grim Darkness of the 11th Millenium, there is only War. A Northern Fortress of the Imperium of Ponykind has come under assault from Discord's legions, and the God-Empress herself leads the vanguard to liberate the land.
But it soon becomes apparent that a much greater struggle is at hand, one that could lead to the destruction of the entire world...
Based on CMC 10K by GatesMcCloud and Dawn of War III.
Chapters (5)