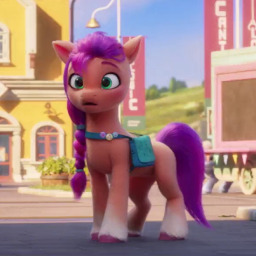 Sunny Starscout is no stranger to strange things happening in Maretime Bay. However, today takes the cake, for everypony is speaking in a strange, incomprehensible manner. Can Sunny get to the bottom of the situation and restore Ponish to normal? And what precisely is 'craunching a marmoset' anyway?
Based on English as She is Spoke, a masterpiece of unintentional comedy.
In the featured box as of 04/10/2022! Thanks guys!
Now has a dramatic reading: https://www.youtube.com/watch?v=_S9xrSyC55c&ab_channel=StraightToThePointStudio
Chapters (1)