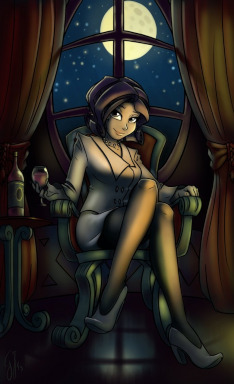 Source
A young woman catches the eye of a stunning vampiress and finds herself transfixed, longing for the undying embrace of Twilight Sparkle, the former Regent of the Night.
Inspired by a conversation between Monochromatic and myself ages ago.
Preread by Meridian Prime.
Cover art (added late because I'm a scrub >.>) by GlancoJusticar.
Chapters (5)