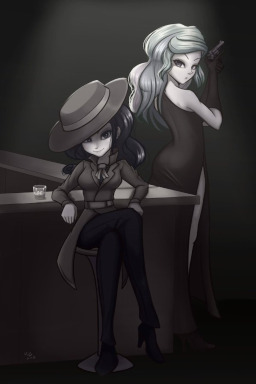 Source
In a city as corrupt as it is beautiful, a private investigator searches for her missing lover, a cop on the verge of busting open Canterlot's biggest crime syndicate.
But in order to find her beloved Twilight Sparkle, Rarity will have to enlist the help of Canterlot's former chief of police and Twilight's mentor, Celestia. And as the two race against the clock to save a life, they will have to ask themselves what's worth fighting for in a city that's already lost its soul.
---
(2021-03-09) Featured on Equestria Daily!
Pre-read by Snow Quill.
Chapters (5)