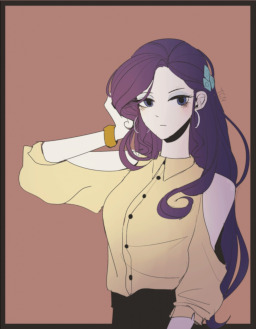 Source
This story is a sequel to Rarity's a Sociopath
---
Back by popular demand, Rarity's a Sociopath again.
Rarity lives a good life but she loses her temper from time to time. Now a man is lying dead in the trunk of a Shining Armor's police cruiser and her relationship with Sci-Twi is starting to crumble. She might still be seen as a beautiful fashionista, a paragon of grace and virtue, an exemplar of friendship and generosity but that mask is beginning to crack, fast. And who it reveals is none of those things.
Can she repair her failing reputation and hide her crimes before its too late? Can she mend the break in her carefully-crafted mask before her secrets are revealed? Or will she finally get what's coming to her as her life burns up?
Edited by:
ZettaiDullahan
Samey90
The Silver Dodge - check out his work here.
Chapters (13)