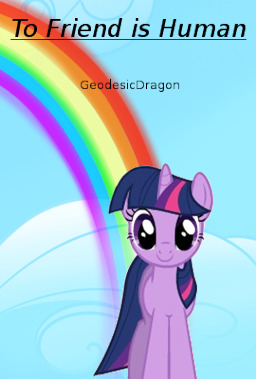 This story is a sequel to Geoverse Prologue: The Last Of His Kind
---
While walking home from work one night, I was nearly killed by a careless driver; when I complained to him, I ended up getting more than I bargained for. After waking up in a strange new place, I found myself in the company of some unique individiuals — all of whom were ponies.
I soon found my counterpart in one of them, and love blossomed.
But Fate is a fickle mistress...
AUTHOR'S NOTES
Part One of the Geoverse. This story has gone through several rewrites since it was first published. The original version is now available as a book.
Cover Art by Anoymousperson123.
Comments contain spoilers.
Rated Teen for violence, swearing and sexual themes (the actual sex is written as a seperate story).
Chapters (15)