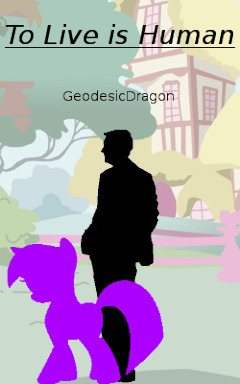 This story is a sequel to Geoverse Part Two: To Love Is Human
---
Geo has finally made it back to Equestria and married Twilight Sparkle. But as they prepare to enjoy their new life together, he learns something that makes him question his friendships. When a threat arrives in Equestria, he soon realises that even though someone doesn't act like a friend, it doesn't mean that they're not.
AUTHOR'S NOTES
Cover Art by Anoymousperson123.
Part Three of the Geoverse.
Comments contain spoilers.
Rated Teen for sexual references, swearing and violence.
It is recommended that you read To Observe Is Science! by Crimson Star, as things happen there that will be referenced to in this story, and you might not get them.
Chapters (10)