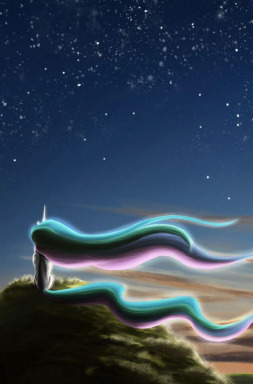 A thousand years ago he was turning Equestria into a hotbed of mayhem.
Five years ago he was growing moss and lichen on his shoulders.
Today he's asking Celestia out on a date.
Celestia didn't know such a creature as Discord would be able to change so radically without it being part of some elaborate prank. But what's more unsettling, she didn't know she'd be able to change just as drastically. As she finds new feelings for the Master of Chaos, she begins to have doubts toward the integrity of her desires, and suspicions of her sister's possible involvement.
Cover art is titled Thoughts, by PrincessSaross
Chapters (1)