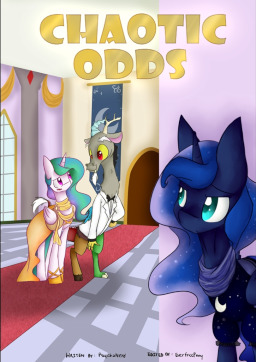 Everypony knows that Celestia and Discord are mortal enemies. Given their past encounters, it's no big surprise. Though after Discord's reformation and Celestia's acceptance, things aren't as they used to be. What if the plus one will ruin Luna's plans for the celebration?
Editor/Co-Author: EverfreePony
All of these characters belong to Hasbro, The plotline belongs only to me and Ever. These story is purely fiction and is not meant to offend anyone who has felt the same way nor has felt the same experience.
Cover art by the amazing PuffedCereal
Chapters (9)