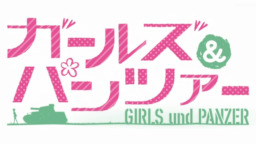 Source
In another dimension, Sunset never became the demon and bully of canterlot High; instead, she let her desires for power and recognition push her into the sport of Sensha-do (the art of the tank), where girls learn how to control and fight WW2 era tanks. Sadly, something happened at the Blue Medal Cup and made Sunset abandon Sensha-do and change schools.
She chooses Canterlot high because it is a school that has no Sensha-do program and will finally leave behind whatever happened back then. In the school she meets new and old friends and destiny comes calling, forcing her once more to take command of a tank. This time not for personal honor or power, but to help Rainbow Dash and the school, regain honor and glory after years of losing at everything.
With a Vice-Principal Luna that is doing everything she can to stop the girls from reviving the Sensha-do team, to the shenanigans and craziness that follows the Equestria Girls no matter the dimension; Sunset and the rest will have their hands full.
Join Sunset and the rest of the girls in this comical and highly explosive new adventures as they dive into the world of tanks!
Chapters (2)