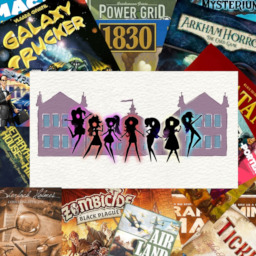 Sunset Shimmer has grown to love human entertainment, and she is no stranger to it, from movies with her friends, to her video game streaming channel, she thought she knew all ways of fun that humans had created... she was wrong.
When the new recreation room opens on Canterlot High, Sunset and the others in Canterlot High were not expecting the deep world that are board games, with themes, ways of play and so many new worlds to explore.
They will learn that the history of board games is tied down to the history of humanity as well, and alongside the mysterious Professor, they will enter a new realm of ideas, themes, mechanics and outplays as their friendships will grow, alongside their desire to see more.
Chapters (1)