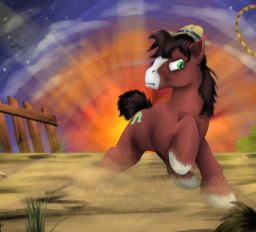 Source
The Buffalo Telegraph told Clyde that a stranger was coming to call. It did not tell him that she was carrying something dangerous, or that evil people were close behind her.
And it certainly did not tell him how much she would someday mean to him.
* * *
Special thanks to Themaskedferret and Reia Hope, for editing on short notice.
Written for Jake the Army Guy's Horse Word Extravaganza.
Chapters (3)