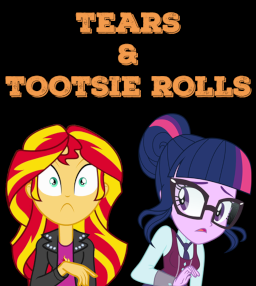 Ever since she was a filly, Nightmare Night has been Sunset Shimmer's favorite holiday. After all, who doesn't love dressing up and getting free candy?
When Twilight reveals that she's never gone trick-or-treating, Sunset decides that she needs to prove once and for all how absolutely amazing the holiday can be—even if it means she has to drag Twilight along kicking and screaming.
---
Requested by Not_A_Hat.
Thanks to Oroboro for helping me brainstorm.
Thanks to Oroboro, Frog Myre, Pegasus Mesa, Foehn, Not_A_Hat, and Titanium Dragon, and Pascoite for prereading various parts of this story.
Chapters (1)