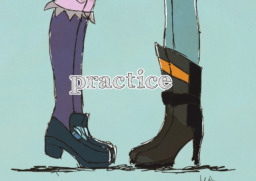 After Sour Sweet mentions, ''Kissing'', and how many times she has done it, Twilight felt curious on how it feels. To do that, she needs a date, and Lemon Zest will help her out on that.
Now Sunset has to help her new friend practice for kissing, as Twilight gets ready for her date. And even though both girls thought it would be gross and awkward, they soon found out it was a lot more enjoyable than they think.
---
Art by the talented PastelButtons on devinatART.
And Editing done by VitalSpark!
Chapters (1)