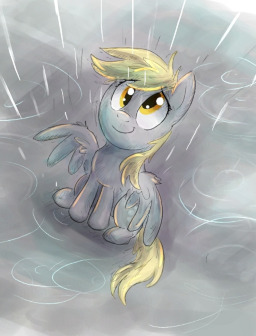 Source
Caught in a rainstorm again, Derpy trudges off toward home. But along the way, she finds somepony down on her luck as well, somepony who very much reminds Derpy of her own childhood. It was a good day.
Lengthened version of the 13th-place finisher in the /fic/ mini write-off "I Regret Nothing."
Cover art "Smile in the Rain" by BlitzPony.
Featured on Equestria Daily!
Chapters (1)