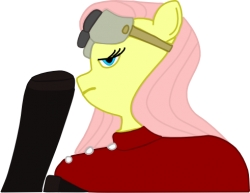 Dr. Adorable has been trying for years to get into the Evil League of Evil, headed by Bad Horse, the Thoroughbred of Sin. Now her dream has finally come true, but it has cost her the mare of her dreams. Not only that, but after months of therapy, Captain Clamor is once again trying to act the hero, and this time she has help. Can Dr. Adorable maintain her seat in the League, or will Captain Clamor and her new sidekick ensure that the Doctor's evil plots never come to fruition?
The story image is my own, I drew it in less than a day. Greatly inspired by Dr. Adorable's Ask-Along Blog and Fluttershy's Brand New Day.
Disclaimer stuff: Dr. Horrible's Sing-Along Blog was created by Joss Whedon. My Little Pony: Friendship Is Magic is copyright Hasbro, and was created by Lauren Faust and her amazing team. All the characters in this story belong to their respective creators. I own nothing except the occasional OC, I'm just a huge fan of both who decided to do a crossover fic of the two.
Chapters (2)