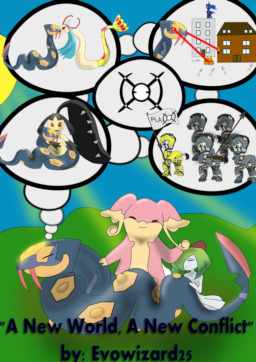 Snakes are beings of cunning and wit. Seviper, or Commander Sev of the PLA, is no exception. His cunning mind has been at work, plotting and scheming to strike back at the human oppressors.
And he would have too, if he didn't find himself and his army scattered about in a foreign world. And what's worse. There are no more humans to fight....
Guess he'll have to help the ponies, or something to keep his mind off of things.
Side story of 'A New World, a New Way'. Go check that out now.
TVtropes
(Please feel free to contribute to this fic's part.)
Chapters (37)