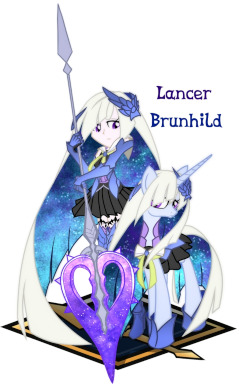 Source
Chaldea. A place set up to bring about humanity's salvation, now running against time and opponents strong enough to break the world in two, all to save their species. Now the danger has come to a new world.
Now Equestria will face a being with possession of the Holy Grail. Grogar has returned and he will not stop until Equestria, and the worlds beyond, are his.
It is up to the masters of Chaldea and their allies to stop them.
---
Hello everyone. This story takes place in the same universe as Fate Grand Blunder, a Fate/massive crossover verse. Written by King of Beasts, I recommend the story but you don't have to read it in order to get the gist of this. I'll do my best to make sure everyone can keep up.
{On the Equestrian side, this takes place after the series is over.}
Chapters (3)