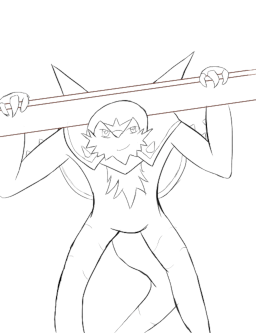 Source
A Sidestory for Zuesdemigod131's A New World A New way.
Construction worker Jacob Arrow, whom prefers to be called "X" was just a small time construction worker in Kalos which his pokemon team as both employee and family. The team does the job, gets paid, and chill out at home.
Meanwhile, young changeling Nell is struggling to find her own way, hopefully one that distances her from her brood sisters, and is about to depart on a short journey as a merchant.
And that's just the tip of the iceberg. When Arceus' master plan is kicked off, Nell and the strange family known as ShadowFox construction must survive the chaos the Alpha Pokemon unwittingly caused.
Editing by the amazing TDNpony.
Cover art by me. Currently a Work in Progress.
(9/8) Featured! Many thanks everyone!
(10/26) +1 feature!
Chapters (22)