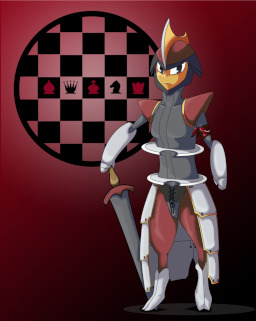 Source
The world of Pokemon has his colorful and bright places, but it also have is more obscure and frightful realms, realms filled with the worst the world could have ever seen, a world the mercenary guild Checkmate knows all too well.
But how will such group adapt once they are thrown into a mostly calm and friendly world of ponies? Not to mention to a mostly peaceful new world and by none other that their God himself!
The answer is simple: by kicking as much flank as possible!
A side story to Zeusdemigod131 work "A New World, a New Way"
If you haven't read it yet: WHAT ARE YOU WAITING!? GO AND READ IT... no seriously, you need to read it first to understand what will happen here.
All comments and suggestions are welcome!
Just remember to be polite.
Chapters (36)