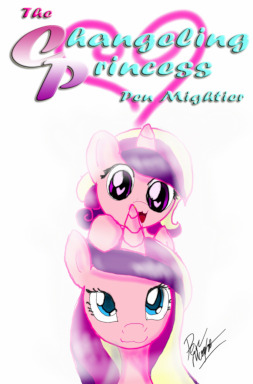 Worrying about her appearance after being worn out by both her wedding and the crystal heart incident, Cadence attempts a simple changeling-based youth spell. She ends up with a little problem. She ends up little, as in a little filly. With the Crystal North's big Winter Wrap Up, the Equestrian Games and her own honeymoon coming up, this simply would not do. Fortunately Twilight has a solution. Unfortunately it involves getting the help of a particularly reluctant changeling escort in exchange for making him Cadence's personal student of Love.
---
Written to the lovely tune of Cadence, My Love Song by Matthew Mosier
Story Status: Pilot
Cover Art: You know, ponies weren't made to be drawn from the front. So awkward to draw!
Chapters (2)