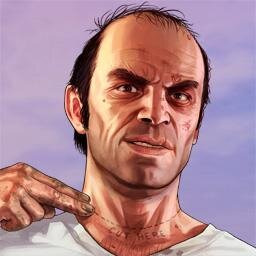 Source
It's that time of year again at Ponyville Elementary, with Family Appreciation Day. Little Apple Bloom is feeling left in the dust yet again, as all of her immediate family members are too busy to come in to speak. The little filly is left with only one other option:
Her "honorary" family member...
If only he had actually taken a bath for once...
---
Rated T for Trevor, so expect colorful language and some bloody good violence. Don't worry, no ponies were harmed in the making of this story.
However, many changlings were.
My Little Pony: Friendship is Magic belongs to Hasbro.
Grand Theft Auto V belongs to Rockstar.
---
Edit at 12:05AM on 7/12/2014: Holy Featured Box!
Words cannot describe how much this means to me. Thank you all so much!
---
Edit at 12:40PM on 7/12/2014: Now with a Youtube reading by the amazing Soupr5! Check it out!
Chapters (1)