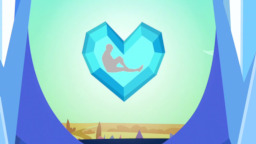 Being brought out of prison is one thing. But to be brought out after 1000 years and to find your body has aged 10 years but your mind hasn't is a completely different thing.
Such a thing happened to a boy shrouded in a dark forgotten past who at just eight years old was trapped inside the Crystal Heart for a reason he doesn't remember.
Armed with a shard of the Crystal Heart in place of his own and an underaged mind will he be able to find out why he was brought back into reality, why he was trapped in the first place and what's changed about his body and the world around him.
Featured: 19/06/2014 (We did it guys :D )
Chapters (8)