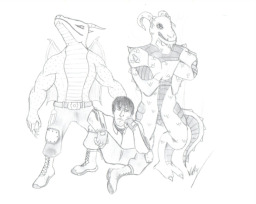 My name is Orion and I'm a human, well sort of. I have a condition. That condition has led me to have to be under the care of military scientists. And yet I find myself in a place I don't belong.
This is a story of how I got here. I hope you enjoy it.
Based after season 2. I wanted to make a HiE story and this is what came out. I still need critisism though. Im still bad at writing.
There should be weekly updates. Oh. And there will be no clop unless someone eles wants to write it. Also some bad languege.
Cover art done by Dysyndicate
Chapters (24)