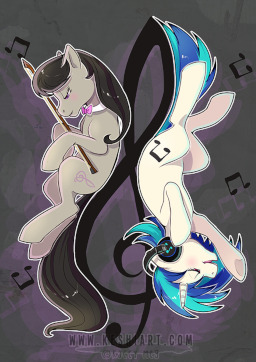 Source
Vinyl Scratch knew from the day they met that she and Octavia would be friends forever. They were inseparable, indivisible, invincible. Nothing would change that, Octavia promised. Nothing.
However, as time goes on, not all foalhood promises seem concrete. Time, after all, changes everything.
Inspired by and dedicated to the best friend I've ever known.
Thanks to RoboRed and Sir Rustbucket for editing.
Now featured on Equestria Daily!
Rated Teen for some language and thematic elements.
Chapters (1)