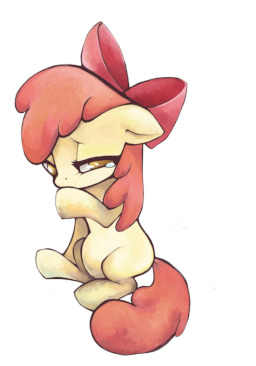 Takes place after Stare Master. When almost losing Twilight Sparkle to a cockatrice, Apple Bloom becomes afraid of losing Twilight again. Sweetie Belle and Scootaloo tell Twilight about this, Twilight sets up a private conversation between her and Apple Bloom. Can Twilight help make the young filly feel better?
This is my take on the underrated friendship between Twilight Sparkle and Apple Bloom. I'm surprised there aren't any other stories about them together.
Thanks to twilightsparkle3562 for helping. Cover image by Snufflin.
Chapters (1)