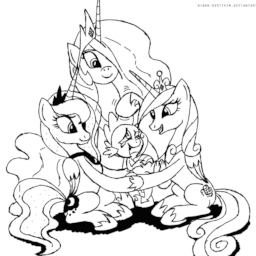 A collab between me and SuperPinkBrony12.
Takes place at the end of My Little Pony: The Movie.
The Storm King has been defeated and Tempest Shadow has reformed. Everypony is happy! That is, except for Spike. For some unknown reason, he feels down after all these events. Maybe the Princesses of Sun, Moon and Love will be able to help.
Cover by Niban-Destikim
Chapters (1)