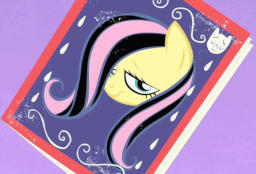 Source
Wow, Fluttershy sure looks rough. Like, really rough. She says that she's just been up late since she joined a band. At least, that's what she's told her friends. Twilight suspects otherwise. After all, Fluttershy's much too gentle and shy a pony to have joined a band. Clearly something else is up.
Everypony tells Twilight she's worrying over nothing. That is, until Fluttershy is seen in the company of strange ponies. And going around town in a cloak. And showing up at strange places!
Fluttershy? Is everything okay?
Chapters (1)