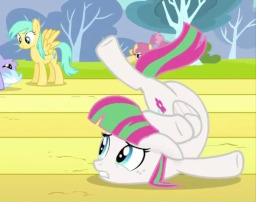 Source
Some ponies are called to destiny. Some ponies rise to new challenges. Then, there's me, who turned into a background pegasus and started flying around on a cross-country trip. Life really is picaresque sometimes.
Set in PonyEarthverse and uses elements from the Winningverse.
I highly recommend checking out both groups as they inspired this mad endeavor.
Chapters (33)