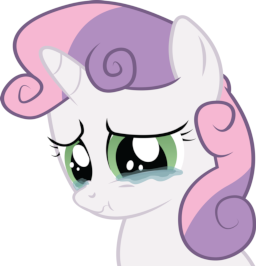 After one of Sweetie Belle's clumsy mistakes ends up destroying one of her sister's entire fashion lines, Rarity is finally sent over the edge. But after a terrible accident lays Sweetie Belle at the foot of death's door, Rarity is faced not only with losing her sister, but also with the reality that she may never be able to apologize for what she did.
Rated T for safety.
Sequel! Hoof Covers Bruise
This is 100% Approved by Twilight's Library!
Chapters (6)