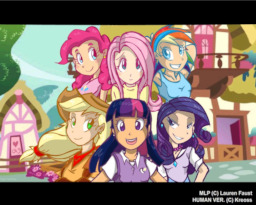 The first story in The Journey of Graves.
Ponyville is getting ready for the arrival of Princess Celestia's marshals, elite of royal guard and travelling heroes of the people. But in all the hustle and bustle of party preparations, a lone traveler slips into town, a young man with business concerning Twilight Sparkle. What that business is remains to be seen, but you can be sure Ponyville won't make it easy for him.
After all, where would be the fun in that?
Chapters (8)