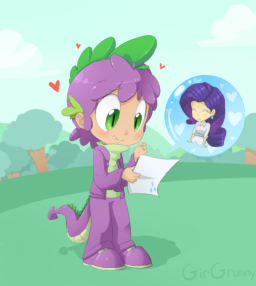 This story is a sequel to When the Man Comes Around
---
The tenth story in The Journey of Graves.
After much too long away, the Ponyville girls finally make their triumphant return with marshal in tow. Spike, who's been holding down the fort at home, is definitely glad to see them back, especially since it means the return of his beloved Rarity.
Only... what's a boy to do when the object of his deepest affections turns out to be taken?
Chapters (3)