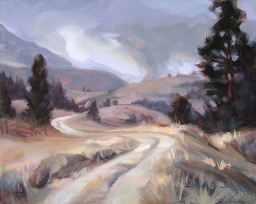 This story is a sequel to When the Man Comes Around
---
The ninth story in The Journey of Graves.
Graves is gone, departed for parts unknown without so much as a backwards glance. A quick farewell and a cold goodbye is all the marshal left before severing every tie he ever had to Ponyville, including those with Rarity.
Why? He's a soldier and it was obvious he'd one day have to leave. But the way he left, so abruptly, even callously... it just doesn't seem right. Could it be that there's something more to his departure than meets the eye? Or are thoughts like that merely fancy and wishful thinking? To find the truth, Rarity and the girls start down a long, winding road that will hopefully bring the grey eyed soldier back. Hopefully.
Chapters (16)