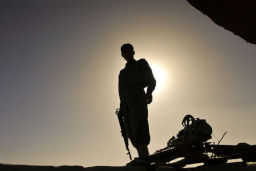 This story is a sequel to When the Man Comes Around
---
The eighteenth story in The Journey of Graves.
As the new year dawns, the top four cadets from Equestria's Royal Military Academy set eyes on enlisting in the elite peacekeeping force known as the marshals. After all, when you're the best in you class, it's obvious you belong with the best, right?
Not exactly. See, it's one thing to do well in school. It's another thing entirely to pass a test concocted by Gunmetal Graves himself. Strap in, cadets. Class is now in session.
Chapters (4)