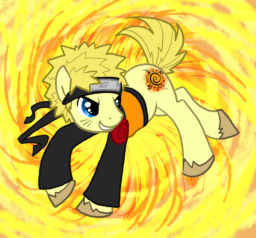 Source
Naruto's life has been taken and is given a second chance at life due to certain circumstances. However, what he didn't realize is that he would be living in a world of ponies and magic, not in his own world. Will Naruto learn to put his past life behind and accept this strange new world as his home? Or will he reject it outright and find a way back to Konoha?
Rated T for Blood, Violence, and Language.
Image is from a user named VertreV from Deviantart. Give 'em a round of applause!
Chapters (30)