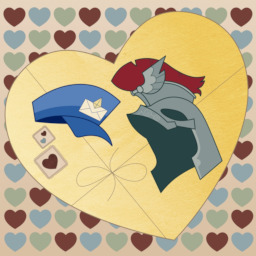 Two ponies fall in love.
One will be conquered by Sombra and cast out of time.
The other will give everything to seal away the Pony of Shadows in Limbo.
Neither knows the other waits on the far side of a millennium.
---
Written for the M/M Shipping Contest III!
And with cover art by the esteemed daOtterGuy.
Featured 10/5/2023 - 10/9/2023!
Chapters (3)