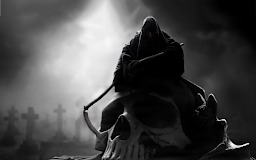 Source
Equestria. Peaceful country of about seven million ponies, all contributing to the operations of the whole. It is also the place where a maniacal government is running a deadly factory in Cloudsdale, a rather strange holiday is hosted every year in Ponyville and beyond, and where numerous other happenings occur.
Regular events to the numerous ponies all caught in the play, but for the Princess of the Night, it is only one performance after another, written by scriptwright after scriptwright. Something she fights to stop, though the battle simply continues, stealing away her home and replacing it with a mockery.
With the arrival of a servant, however, one against the world becomes two, and a battle to restore Equestria to its former glory begins anew. Now, if only the spirit in the cloak wasn't so snarky...
Chapters (8)