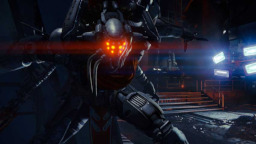 Source
"The Darkness. A blight upon the galaxy. Always will the threat it poses exist. But, it is our duty to stand up against this tidal force. Our duty to defend the innocent and purge every threat. We may not be able to stop it..... but we can give it pause. Each and every one of you, Hunters, Warlocks, Titans, Guardians all, have the strength to fight back now more than ever. The Traveler now heals thanks to the efforts of heroes like yourselves. Now we must begin to push the darkness back. Lights behind the veil still flicker with life. Untouched by the Traveler's Light they may be but they may still hold innocent lives that must be protected from the Darkness. The Traveler works through US now. Let us do our duty to protect what remains, and halt the tide of evil before the fate of our Golden Age Solar System befalls others. We have risen from the ashes. Now we must unleash the cleansing flame." The Speaker finishes his speech. Soon the cheers of Guardians all around the Tower echo throughout the air, heard as far as the Last City below.
(Shout out to The laid back hunter for allowing me to use a character that will be appearing in this story. Rock on my friend.)
Rate and Comment people.
Chapters (9)