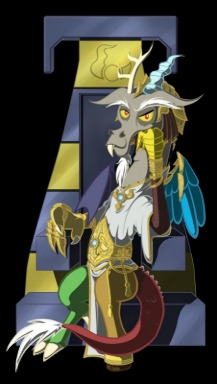 Equestria. A peaceful country of candy cane rivers and cactus mountains, plaid fields and rainbow colored oranges.
Wait a minute...that's not right...hang on, lemme...
*Flips the pages of his script, brow furrowing as he goes over it.*
Well this isn't right at all! Candy colored equines swimming in an ocean of oil as if it were made of clouds, pegasi flying backwards before they slam into brick walls in the sky, Rainbow Dash doing a Sonic Rainboom and- oh this isn't right!
*The Narrator stomps off towards Canterlot's throne room, screaming profanities.*
[A/N: Dark tags are to cover my bases. I might act on it, I might not, but the first chapter has no 'dark' atmosphere to it. Just good-hearted laughs.
Good-hearted laughs, if you're the Emperor, that is!
This complete spout of brutish nonsense is pretty much a vent for all my psychotic rambling. I thought it'd be funny to write a story like this, that's all.
Credit to Zytharros of FIMFiction for inspiring this crap with his own psychotic writing!
Credit to Sh2otingStar of DeviantART for the cover art! I'll go message him about its use soon.
And once again, if you see any errors, point them out! I'm not perfect, so I'm expecting someone with a keen eye to tear this story apart.]
Chapters (4)