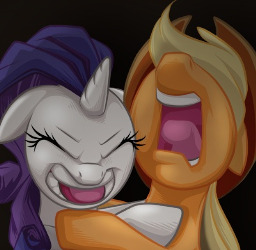 "An' they say that he comes 'round every Nightmare Night...preyin' on th' souls o' th' dead. He hunts an' he searches, 'till he finds his unlucky target, and yanks 'em outta a pony's body!"
"But sis, is that really true? There's no way somepony like that could be around!"
"Y'all better believe it, Applebloom. And y' never know...he may be comin' after you next."
[A/N: My second shot at Dark writing, but it's the first one I've submitted. Got another one in the works.
Cover was drawn by the quite skilled MysticalAlpha, and the link there goes to the cover itself. Enjoy this work and his other art!]
Chapters (3)