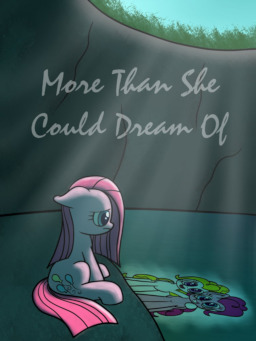 Source
Heartbroken after being rejected yet again, Pinkie resigns herself to a life of loneliness.
However, love has a way of sneaking up on you, and a chance meeting leads to Pinkie finding a pony who's just perfect for her. A pony who may just be a little too perfect for her...
With her newly blossoming love life causing friction between her and her friends, will Pinkie really find happiness with her special somepony?
Or will Surprise turn out to be more than she could dream of?
-------
A collaborative story with HighOctaneWildebeest
Chapters (10)