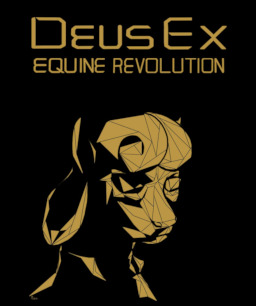 Truth is the first casualty of war.
The world is in flux; new ideals, groups and technologies permeate every level of society in this age of discovery. The field of augmentation has allowed ponies to improve themselves in ways that were unthinkable a generation ago. Yet, for every benefit, there is an inverse. A griffon civil war rages on the borders, feeding the profits of mercenary companies. Rising populations have forced the rich and poor ever further apart. Harmony is dying.
Mortally wounded after a fatal attack on her laboratory, an earth pony researcher is augmented against her will and sent out into a chaotic world in search of answers. But as her quest unravels this chain of events, she discovers an ancient conspiracy that will shake Equestria to its very core.
-------
Chapters (11)