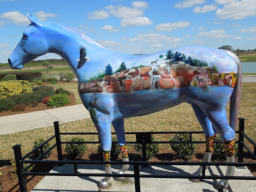 This story is a sequel to Following Through
---
All I want is a quiet Christmas with my family, followed by a beach vacation with my friends. But even in this quiet Florida town, I can't escape a place called Equestria, a fantastic world I visited against my will twice before. There's something strange happening here, a malicious magic in this world which is supposed to be free of magic, and we're the only humans that can do anything about it.
At least we won't be forced to go back to Equestria this time. The problem is on Earth, so the ponies are coming here. Now, how are we going to get these ponies used to their new human bodies in time to stop this crisis?
[Although this story uses the characters from previous works, it can be read independently.]
Updates Tuesday and Friday.
Chapters (8)