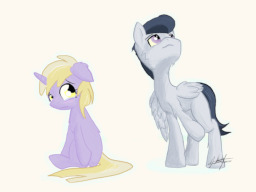 Source
Dinky Hooves is excited. For the first time in her young life she's about to go to school. Her goal? To learn, have fun and above all else: make some friends.
But the path isn't always so cleanly cut. Bullies, her own overwhelming shyness and a slightly (Read: very) over-protective mom stand between her and the life she wishes to lead.
And maybe there's a little something about that cool colt...
Chapters (5)