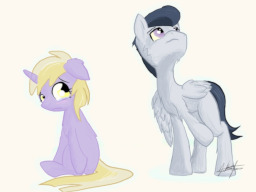 This story is a sequel to Slide
---
It's been a couple months since Rumble's brother started dating his classmate's mom. Now saddled with all the jokes that come with it, a thunderstorm he didn't prepare for is just what he needed.
And, of course, there's also her daughter, Dinky.
Perhaps, though, there's more to her than Rumble thought, and sharing an umbrella may show him things aren't as bad as they seem.
Chapters (1)