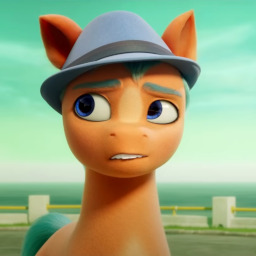 Source
Rob the earth pony has not had an easy life. Alongside his crippling social anxiety, dead-end job, and general poor looks, he also suffers from a severe aversion to a certain facet of songwriting. Sure is a good thing his fellow citizens of Maretime Bay aren't prone to bursting into spontaneous musical numbers!
... Is that an electric guitar I hear on the horizon?
---
A surreal (horror?) comedy about xenophobic radicalization.
Warning: Contains excessive and potentially traumatic quantities of rhymes! Caution is advised!
---
Proofread by PoisonClaw and Max Bet.
Chapters (1)