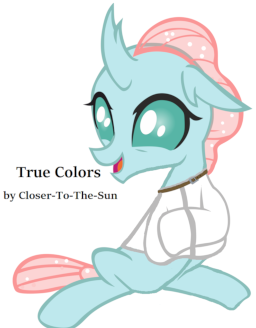 "If this world makes you crazy,/And you've taken all you can bear,/You call me up,/Because you know I'll be there./And I'll see your true colors,/Shining through./I see your true colors,/And that's why I love you." -Cyndi Lauper, 'True Colors'
Ocellus has checked herself in to a mental hospital and, to the confusion of the entire staff, she seems perfectly fine. They invite the rest of the Student Six over to see if they can help figure out exactly what is going on with their changeling friend.
---
Credit to DeadParrot222 for helping pitch this idea.
Chapters (1)