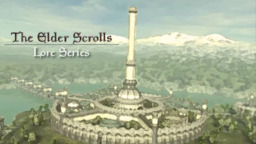 This story is a sequel to Student Six Watch Fallout Lore: The Storyteller Series
---
The Student Six had finished learning about The Wasteland and were ready to head to Sugarcube Corner for a snack before doing their assignment. However, they find themselves not only trapped in the room with no way out, but stuck in an alternate dimension caused by a powerful being who calls himself Sheogorath, The Daedric Prince of Madness.
For his own amusement, he's brought them here to learn about his own dimension and he has no plans on letting them go until he's had his fill of fun. With no other choice, the Student Six sit down and prepare to learn about Nirn, Tamriel, her history and races, and access to lots and lots of cheese.
The Elder Scroll Lore series belongs to ShoddyCast and Elder Scrolls itself belongs to Bethesda.
Chapters (8)